Find Annuity Resources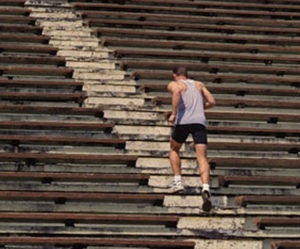 Fixed Indexed Annuities are Like a Set of Steps. What Do We Do on Steps?
We go up a step, up a step and sometimes the builder puts a landing (break even on the annuity).  Then up and up again and then another landing (break even again).  But you never come tumbling back down and hit your head like you do in the market.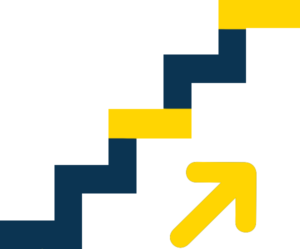 Dave Mortach of Mortach Financial Participates in Retirement Income Roundtable in New York
June 1, 2015
Avon, OH — Dave Mortach of Mortach Financial participated in the Annexus Retirement Income Roundtable with award-winning economist professor Robert Shiller in Manhattan, NY. Dave Mortach joined Professor Shiller as one of a group of 25 elite financial professionals from across the nation to discuss how Athene's BalancedChoice® Annuity (BCA™) can help provide protection from direct downside market risk and the opportunity to realize interest earnings linked, in part, to growth in the equity markets while planning for lifetime income in retirement.
"People saving for retirement are always interested in continuing to grow retirement savings while reducing risk of future losses," says Don Dady, co-founder of Annexus. "With the BCA, we were able to provide a powerful solution for individuals seeking new accumulation options with zero downside market risk."
The BCA and its predecessors, designed by Annexus and its product design partner Genesis Financial, have provided strong returns over the last several years with no direct downside market risk. After historic stock market volatility and persistent low interest rates on traditional fixed investments, the BCA and other fixed indexed annuities have increasingly become a preferred choice for those planning for retirement.
"We've always been committed to creating innovative solutions to help people succeed in their retirement," said Annexus co-founder Ron Shurts. "Almost immediately, advisors and clients recognized opportunities of the BCA."
Dave Mortach, whose local office is located in Avon, Ohio, was among the first to recognize the BCA's unique potential. His contributions to the Roundtable included ideas about where the future of the retirement income industry is headed and how to continue to help individuals planning for retirement.
About Annexus Group
Annexus is a Scottsdale, Arizona-based product development company focused on building solutions to deliver guaranteed capital preservation with potential for uncapped accumulation. Annexus connects carriers and top advisors with leading-edge wealth management products.
For further information about Annexus, please visit our website at www.annexus.com.
Resource Library
Forbes – Are You On The Fixed Indexed Annuity Bandwagon Yet?
View Article
Fortune – Guaranteed Lifetime Payments...Really?
Download PDF
Money - A Personal Pension
View Article
Fortune - How A Guaranteed Lifetime Income Can Make You Happier
View Article
Money - Protecting the Sources of Your Retirement Income Generation
View Article
Money - Help Your Assets Reach New Heights
View Article
Fortune - Thinking of Your Spouse's Financial Future
Download PDF
Fortune - The Heroic Zero: The Advantage of FIAs
Download PDF
Forbes – Lifetime Payments That Grow!
View Article